When faced with the decision of what sort of pool to get, you have a couple of different options to choose from. One of the most important decisions that you'll have to make when getting a pool is whether to get a regular chlorinated pool or a saltwater pool.
But do you know just why saltwater pools are so popular? You've probably heard friends or family talking about how they happily made the decision to go with a saltwater swimming pool and wondered what the difference was. Find out why everyone's talking about the benefits of saltwater.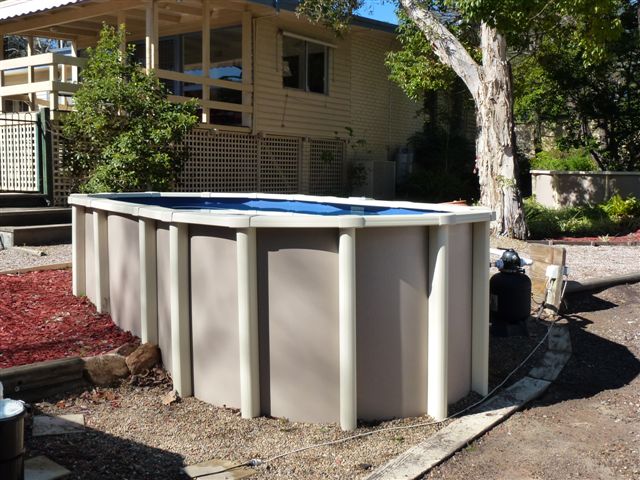 Easier to maintain than a regular chlorinated pool
Pools can require a lot of maintenance, which is why some households choose to go without. They can require almost daily attention, so if you don't have the patience for chores they may not be for you. However, did you know that saltwater pools require less maintenance than a regular, chlorinated pool? That's right. Because with a chlorinated pool you need to add chlorine to your pool regularly, this takes up extra time.
Since saltwater actually produces chlorine itself, you can happily skip the adding chlorine step. You'll still have to keep your eye on the chlorine levels, however it's a lot less time consuming.
Can be easier on the eyes and skin for those that are chlorine sensitive
Do you or your family get sensitive to chlorine when you go to the public swimming pool or around to friends' houses for a swim? You'll be able to tell by the red eyes or itchy skin whether you are sensitive to chlorine. With a saltwater pool, you will experience less irritation than a regular chlorinated pool. This also means that you'll be able to stay in the water for longer, too.
No extra chemicals to add to your pool
It's safe to say that none of us like to actually handle chemicals. They're dangerous and you know that they are not good for you. So, avoiding having to handle chlorine is a great added bonus of getting a saltwater pool installed. Not only this, you can save on the ongoing cost of chlorinating your swimming pool over the years. This represents true savings on the ongoing cost of running a swimming pool.
Affordable Pools have a range of cheap above ground swimming pools available in both regular chlorinated or saltwater versions to give you the pool that you have always dreamed of. Because cheap above ground pools are so affordable, it means that everybody can get in on the action. Check through our range to see which above ground pool for sale will be the perfect one for your family.