If you're looking to add a gorgeous new feature to the outdoor entertainment area, then a pool is the perfect choice!
Nothing beats cooling off after a long day in your very own pool, but with so many options in the market how can you be sure which is best for you, your home and your budget? We pulled together these handy points to give you an idea on the differences between an above ground and semi-ground pool.
Above Ground Pool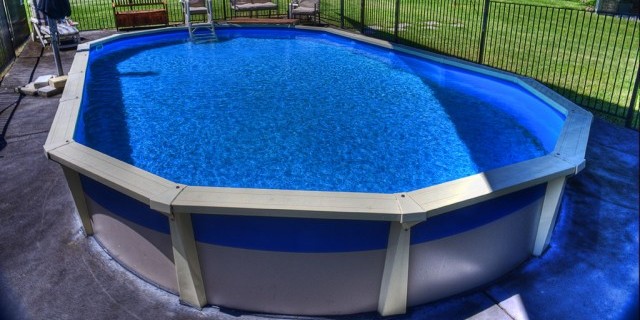 What is an above ground pool?
Strictly speaking, an above ground pool is a separate structure that sits on top of the ground.
Are they affordable?
Above ground pools are often the most affordable to install for households because they require little more than a flat space to sit on.
Am I stuck with just placing an above ground pool in the garden?
Not at all, depending on the specifications, purchasers can choose to incorporate a pool into existing features – such as an elevated deck to create a faux-inbuilt look.
What are some of the benefits?
As mentioned above, they are the most affordable on the market to purchase, install and maintain

They are relatively easy to install

Lots of homeowners are exploring the use of above ground pools for smaller spaced areas

You don't have to worry about underground pipes

You can remove the pool at any time
What are the downsides?
Unless you have the budget to design the entertainment area around it, above ground pools can be eyesores

A cheap pool normally leads to cheap and flimsy parts that need replacing regularly

The pools are quite small

You need to have a completely flat surface to place the pool on
Read Also: Why Should I buy an In-ground or Above Ground Swimming Pool
Semi-Ground Pool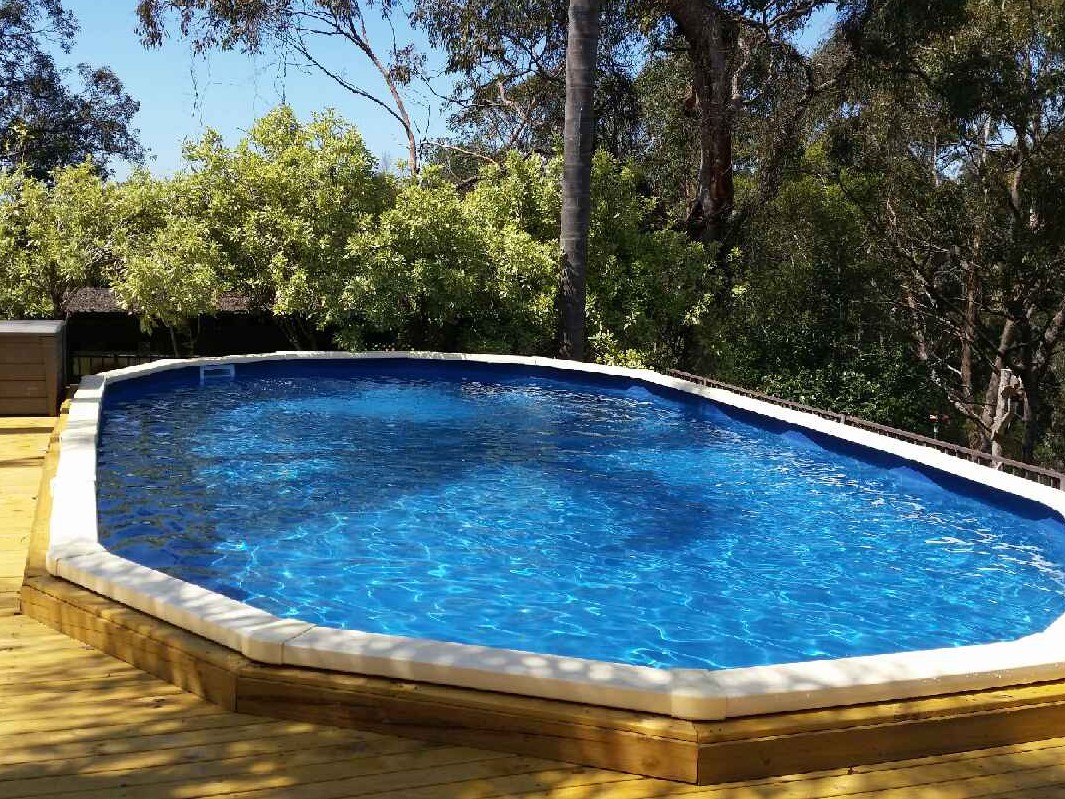 What is a semi-ground pool?
A semi-ground pool is a pool that is partially buried into your land. This means they are less obvious than an above ground pool and can be incorporated into tricky blocks.
Are they affordable?
Above ground pools are more expensive than their above ground counterparts, but far more affordable than in-ground pools.
How can I incorporate a semi-ground pool in the garden?
Lots of homeowners will use a semi-ground pool to create more useable entertainment space in a sloping block or a house design that uses elevated decks. Depending on your block and budget, you can splash out on some creative landscaping to create a dream escape right in your back yard!
What are some of the benefits?
A semi-ground pool is affordable to purchase, install and maintain

Installing a pool is less labour-intensive

You are less likely to experience underground pipe and tree root problems

They offer design flexibility for otherwise difficult blocks

They lend themselves to more landscaping possibilities
What are the downsides?
You need to factor in a design and installation budget

You will need expert advice to install this type of pool safely

There are limitations to pool designs and depths

A cheap pool will often come with cheap and flimsy parts
A pool can quickly add value and style to your home; so don't miss the chance to get a perfect addition to your entertainment area.
If you would like more information on what sort of pool might work best for you and your budget, please contact our experts at http://affordablepools.com.au/ or call 02 8625 3656.